At Coleo, we believe we can change the textile sector to achieve a
more equitable
industry, facing and solving the challenges posed by textile waste through
teamwork, transparency, and traceability.
Each phase of the Coleo process has its own local and scalable ecosystem. Together, they keep the planet spinning: from garment collection to their sorting and recycling in inclusive and innovating workplaces where waste is transformed into new raw materials. Matter that is converted back into fibre. Fibre that will become thread. Thread that will become fabric. Fabric that will be part of the design and manufacture of brand-new garments, with the fascinating (im)perfection of recycled colours and design, and the purpose of, together, getting things done right.
Cada una de las fases del proceso Coleo cuenta con su propio ecosistema, local y escalable. Sumados, hacen que el planeta siga girando: la recogida de las prendas, seguida de la clasificación y reciclaje en innovadoras plantas de trabajo inclusivo donde el residuo se convierte en materia prima. Materia que se vuelve a convertir en fibra. Fibra que será hilo. Hilo que será tela, tela que finalmente formará parte del diseño y la fabricación de una prenda totalmente nueva, con la fascinante (im)perfección de los colores y el diseño reciclado, y con el propósito de, juntos, hacer las cosas bien hechas.
tons of
manipulated waste
(forecast for 2025)
direct and indirect jobs
for social inclusion
of garments with more than 20% recycled post-consumer textile-to-textile
(since 2021)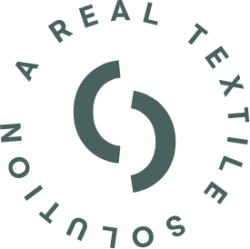 "Circularity in the fashion industry requires a comprehensive approach, transforming the way in which fabric is designed, produced, consumed, and wasted: a change in the entire cycle."
Paola Deda
United Nations Economic Commission for Europe (UNECE)